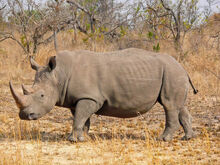 Current Status:
Cat chewed through my power cord on my laptop and at the same time, whether caused by cat or not, computer is now deceased. Using my mother's computer into the foreseeable future. Not currently saving for new machine.
Somarinoa is an administrator here on Cryptid Wiki.
He is also the founder of Creativity Wiki, being a firm believer in imagination; as well as the founder of Extraterrestrial Fanon Wiki as a sister site to ASW; and All Species Wiki. He is also known as ~gokou-sama on deviantART, where he is decently-known for his Ultimate Showdown game project. He is the bureaucrat of Alien Species Wiki after having brought it back single-handedly from death in 2006 until people took notice and turned it into a thriving wikia as well as on Earth Defense Force Wiki Super DBZ Fanon, and serves as an administrator on Egyptian Fanon, Mega Man Fanon, Ultimate Showdown (a fan-created wiki intended for a trio of his games, though not for everything he has created) and Ultra Dragon Ball. He is also a moderator on Sagan 4, a chat moderator & rollback on Bulletstorm Wiki, a rollback on Supreme Dragon Ball Wiki and Might & Magic Wiki, was the main content contributor to SporeWiki and significantly helped out Conker Wiki and Zim Wiki in the past. Beyond this, he notably helped out the wikis for Of Orcs and Men, Primal Carnage and Starbound before their games were released.
He is also a bit of a (benevolent) grammar Nazi.
My favorite pages
Badge progress
Year-round cryptozoologist: (230/365)
Extinction: (91/100)
Legendary Dragon: (121/250)
Ningen(2): (625/1000)
The Lamb of Tartary: (3/5)
The Mothman: (4/5)
Harry and the Hendersons: (17/25)
Jersey Devil: (0/3)
Hoax Maker: (0/1)
List of frequented wikias
A currently-growing list of all the wikias I do or have contributed to in the past or present.
SporeWiki (First appearance)
Active usage
All Species Wiki (Founder)
Creativity Wiki (Founder)
Extraterrestrial Fanon Wiki (Founder)
Inactive usage
Community content is available under
CC-BY-SA
unless otherwise noted.