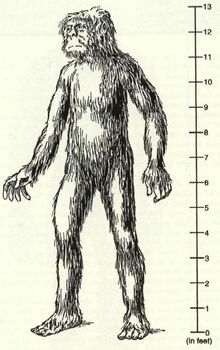 In temperate many forests across the globe, reports have surfaced of unusually large Bigfoot.
Cryptozoologist Mark Hall has organized a series of reports, all classified under the name True Giants.
Description
They are typically 10-20 feet tall, some over 50ft tall. And, unusually, have only 4 toes. They are found in North America, Africa, South America, Asia, and Australia.
See Also