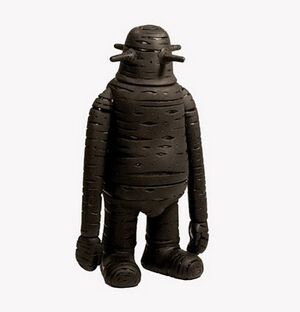 The
Pascagoula Abduction
occurred in 1973 when co-workers Charles Hickson and Calvin Parker claimed that they were abducted by aliens while fishing near Pascagoula River, Mississippi. The case earned substantial mass media attention, and is, along with the earlier Hill Abduction, among the best-known claims of
alien
abduction.
Description
They described the creatures as being roughly humanoid in shape, and standing about five feet tall. The creatures' skin was pale in color and wrinkled, like an "elephant", and they had no eyes that the men could discern, and slits for mouths. Their heads also appeared connected directly to their shoulders, with no discernible neck. There were three "carrot-like" growths instead - one where the nose would be on a human, the other two where ears would normally be. The beings had lobster-like claws at the ends of their arms, and they seemed to have only one leg (Hickson later described the creatures' lower bodies looking as if their legs were fused together) ending in elephant-like feet. Hickson also reported that the creatures moved in mechanical, robotic ways.
Community content is available under
CC-BY-SA
unless otherwise noted.