The Lavellan, làbh-allan, la-mhalan or l'abhallan is a mammal-like cryptid reported to live in Northern Scotland.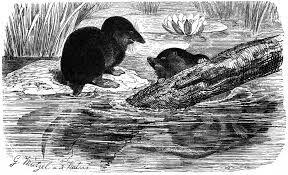 This beast generally is described to be a kind of rodent and lives in deep pools in rivers. It's also said to have amazing poisonous abilities, and it is capable of injuring cattle over a hundred feet away. According to Thomas Pennant the wounded cows were dipped in water to cure their pain.
Some explanations Could lead to Seals,Sea cows or even a Long Exintinct Ambulocetus.
"As unpredictable—and probably just as controversial—as UFOs, Leyak are a supernatural phenomenon most feared by many Indonesians."

This article is a stub. You can help the Cryptozoologists and Cryptobotanists on Cryptid Wiki find other information or by expanding it.
Community content is available under
CC-BY-SA
unless otherwise noted.