| | |
| --- | --- |
| | "Theoretical speculation is futile unless it is supported by quantitative evidence." |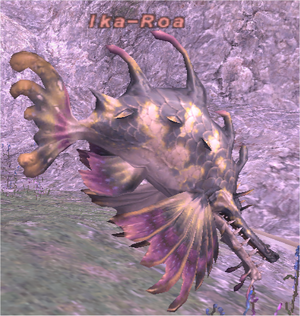 The Ika-roa is a giant long fish that gave birth to all the stars in the Milky Way Galaxy, in Maori mythology. Little is known about this gigantic space creature but it's an alternative name for The Milky Way. 
Ika-Roa was called Mangoroan which means Long shark and Mangoroa i ata which means Long shark in the early dawn.
In the Popular Culture
Ika-Roa is an enemy in Final Fantasy XI, where it appeared as some kind of long fish that looks like a combination of a gar and lionfish.
"As unpredictable—and probably just as controversial—as UFOs, Leyak are a supernatural phenomenon most feared by many Indonesians."

This article is a stub. You can help the Cryptozoologists and Cryptobotanists on Cryptid Wiki find other information or by expanding it.