Extinct or Alive is a new Animal Planet series premiering during Monster Week 2018, about conservationist, Forrest Galante who travels around the world, looking for to see if extinct creatures, such as the Thylacine, truly stayed extinct or not.
A special episode did air during Monster Week 2016, where he does search for the Thylacine.

​​​​​​List of episodes:
Zanzibar leopard:
Forest travels to the island of Zanzibar to see if its native apex predator is possibly extinct.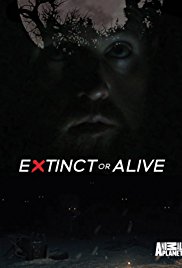 Community content is available under
CC-BY-SA
unless otherwise noted.