Oracular Trees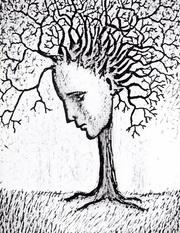 are attributed with the ability to speak to individuals: prophesying future of important historical events, especially those gifted in divination. Cultures all across the world depict Oracular 
Trees
. In 
English/Scottish lore
, Druids were said to be able to consult Oak trees for divinatory purposes, as were the Streghe with Rowan trees. In Islamic tale, the various trees are depicted as jinn. Various ancient Greek philosophers also mention it in their texts. In 
Asia
, many Oracular Trees are depicted, including
The Indian Tree of the Sun and the Moon
,
Akshayavat
, the
Chinese, 
Jinmenju
, and many others. Cultures all across the world depict Oracular 
Trees
. In 
English/Scottish lore
, Druids were said to be able to consult Oak trees for divinatory purposes, as were the Streghe with Rowan trees. In Islamic tale, the various trees are depicted as jinn. Various ancient Greek philosophers also mention in their texts. In 
Asia
, many Oracular Trees are depicted, including The Indian Tree of the Sun and the Moon, Ashvattha, the Chinese 
Jinmenju
 , and many others. From the 
Arctic
to
south America
, Native American and
Mesoamerican
cultures also describe Oracular trees.
Trending pages
All items (16)
Community content is available under
CC-BY-SA
unless otherwise noted.